Changing the Paradigm of Aging
A focused four weeks of movement therapy:   Staying healthy has never been more critical in these challenging times… Explore your personal inventory of movement, your personal goals, beliefs and attitude to aging and change Learn about your unique 'Muscle Memory Bank' and how to access it …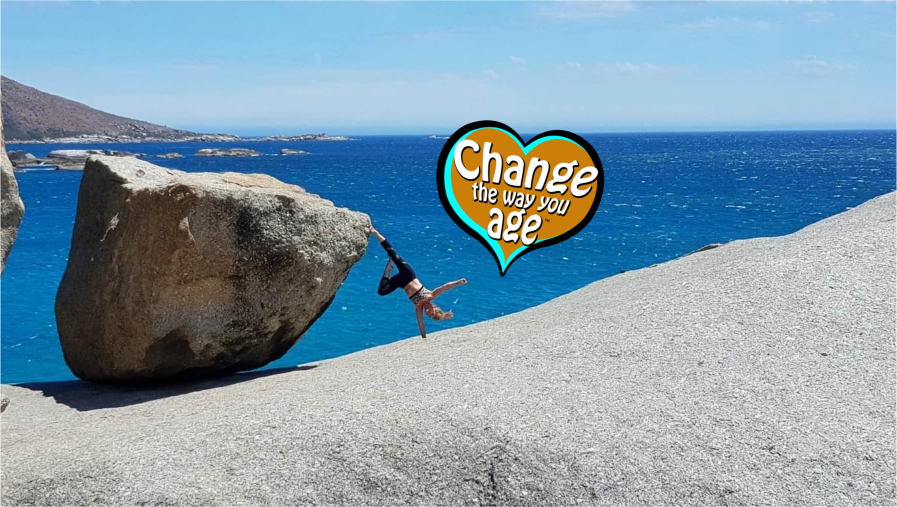 A focused four weeks of movement therapy:   Staying healthy has never been more critical in these challenging times… Explore your personal inventory of movement, your personal goals, beliefs and attitude to aging and change Learn about your unique 'Muscle Memory Bank' and how to access it …
Move Better in One Month
$488  
 Restore and Reintegrate your 'Muscle Memory Bank'  
Take your future into your hands NOW!
Change Your Paradigm of Aging NOW!
Empower yourself to improve your health by adding more Movement! In just ONE MONTH ~ you will be moving better or your money back!!*
CLICK HERE TO CHANGE THE WAY YOU AGE!
Are you sitting far too much?

Did your doctor give you a "Exercise or Else" directive?

Can you get down and up from the floor effortlessly?

Do you need more balance, strength and flexibility?

Fallen and can't get up?

Learn about the latest research on aging and why 'less is more…

Is your mental and emotional health suffering as a result of the present circumstances and not being able to go to the gym?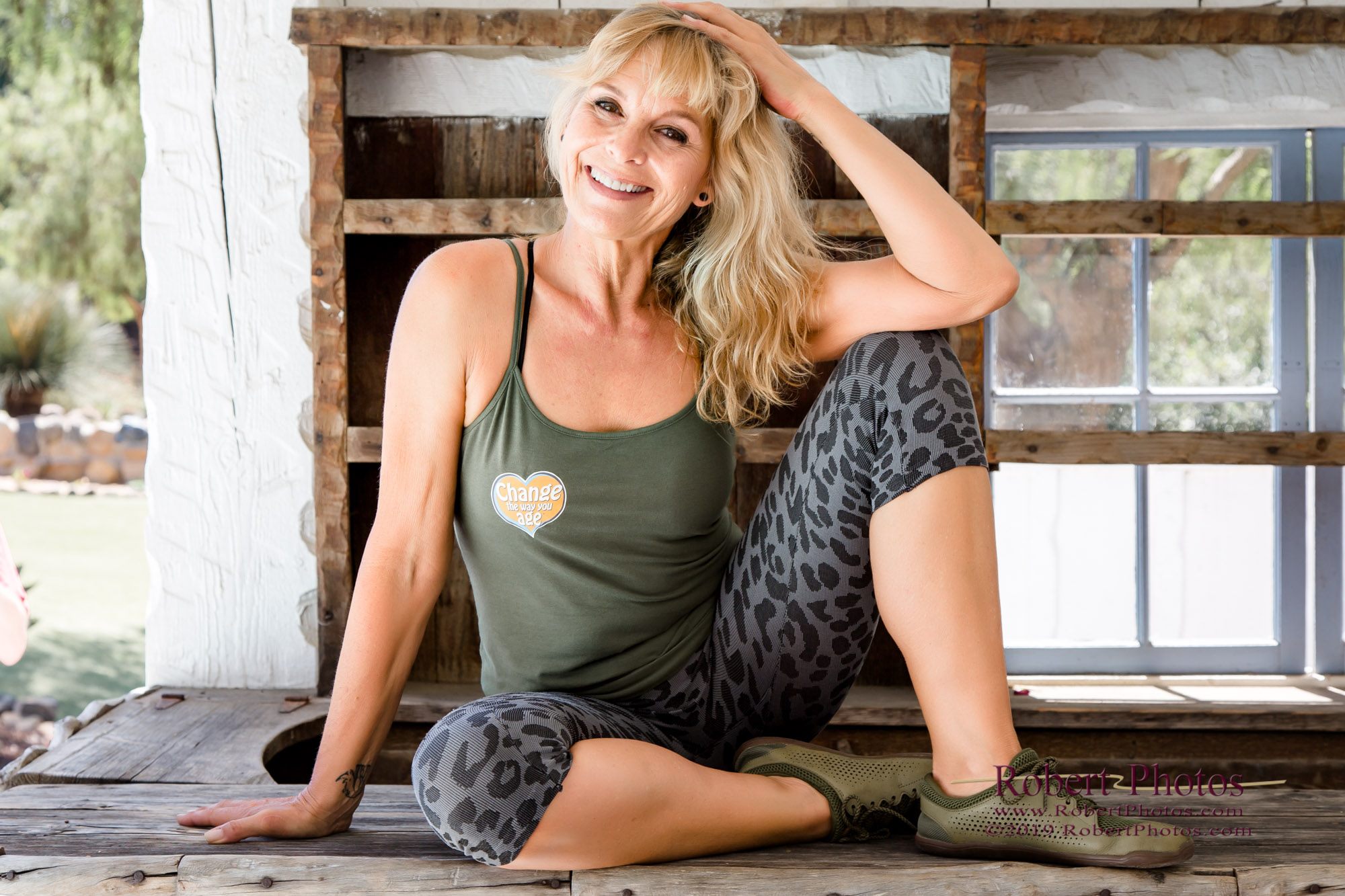 'It's never too late to Change The Way You Age"

~

Dear Ann:
Thanks for coming into my life and helping me deal with Parkinson's Disease.
I was diagnosed last year after my fifty-ninth birthday.  I was a couch potato for my whole life.  My doctor recommended eating better, exercising and dancing.  All three of which were low on my priority list.
Your coaching and workouts have helped me with fitness, balance and overall health.  Your focus on doing things that challenge me physically and mentally is terrific.  We started slowly with workouts while sitting in a chair.  Now we do things that I never in my life thought I would be doing.
I'm certain that your workouts will help improve the quality of my life as my Parkinson's progresses.  In fact, my friends have been telling me that I look better, and aside from some symptoms, I do feel better!
My wife did a lot of dancing in her youth and I hated dancing.  Now she has a bad knee and I'm doing complex dance steps.  I still have problems keeping the beat, but I'm dancing!
Feel free to share this letter with prospective clients.  I'm happy to talk to anyone about how you have improved my life!
Cheers,"
Ann is teaching me how to change the way I age and I am loving every moment of it! I spend most of my work day sitting at a desk and I am learning so many amazing exercises that I can do in a chair, during a quick break or even just walking to the kitchen and back. Her leverage techniques really make you think about how you move, not just while you are doing the exercises but all the time.
The two online sessions a week are recorded so that I can practice what I've learnt on the other days of the week as well.  Exercise has always been a chore for me but the way Ann coaches me has made it fun and personal to my needs and current abilities.
She always makes sure I am doing each step the right way. I highly recommend Ann's classes to anyone who wants to learn more about and improve their physical  and mental state and of course CHANGE THE WAY YOU AGE!
Thank You Ann, you are such an inspiration!
I have been fortunate enough to participate in your 30 min sessions  3 times a week for the past couple of years because I'm your brother!
This has proven to be of immeasurable value in terms of the improvement in my ease and range of motion, balance, breathing techniques, focus and ability to maintain concentration and general feeling of well being
Whenever I am forced to miss a session my day is simply not the same
I am most impressed by your patience, determination to perfect the different moves and sequences, and the thought you put into varying each day's session
You obviously possess a thorough understanding of the human body
I can therefore highly recommend that anyone wishing to change the way they are ageing to give you a call and arrange a suitable time
I look forward to continuing this most valuable and enjoyable exercise
Many thanks and lots of love
Just wanted to say a huge thank you for the thought and effort you have obviously put into the latest program, the benefits of which are already evident in terms of improved mobility and posturing, better breathing techniques and general self-awareness. Your style of delivery makes it more pleasurable being friendly, patient and empathetic. You have clearly geared it for optimum effect with minimum effort, just what we "chronologically challenged" folk need!. Well done and looking forward to more of the same.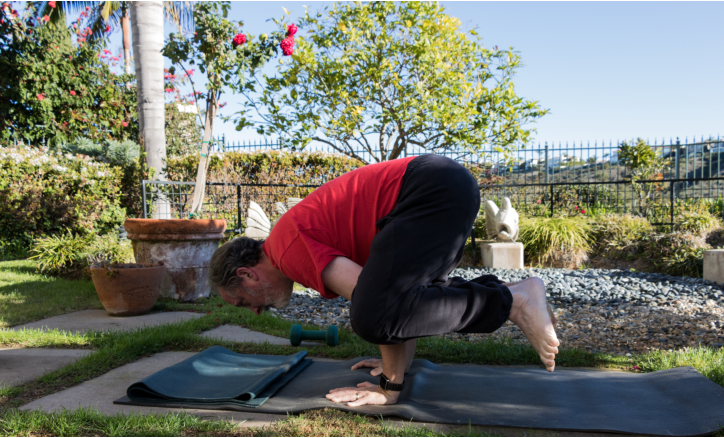 Bert: At least 4 years into his Parkinsons diagnosis.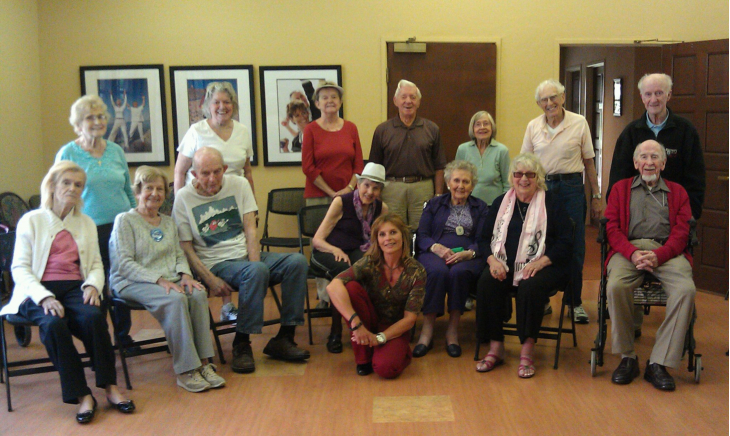 La Vida Del Mar with my Grounded ~ Cross Training the Nooks and Crannies class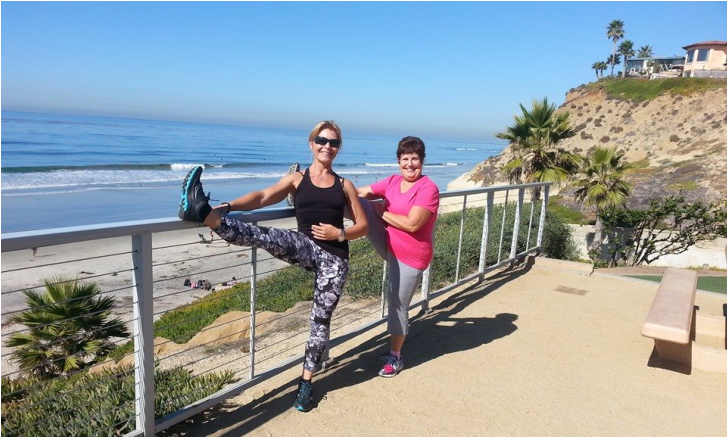 Personal training client working outdoors way before pandemic days…
Discovering where we are… now:
Week 1:
Going inside to explore breath, beliefs, goals, motivation, mindset and personal commitment to better health.
Understand how the Grounded and LeverAge Methods install an understanding of your own movement and how to access your unique 'Muscle Memory Bank'
Grounded Foundations:
Week 2:
Grounded Method foundation: feel better on any chair, anywhere ~ dressed in anything! Explore body awareness, proprioception and isometric exercises that you can use every day on your breaks FROM sitting, and a full chair workout that you will remember!
LeverAge Foundations:
Week 3:
LeverAge Method foundation: work on balance, strength and flexibility in a standing position, and how to 'get cardio' without moving your feet! Experience integration and differentiation as your body responds to the re-connection process
Putting it all together:
Week 4:
Putting it all together: Using the Grounded and LeverAge Methods ~ us the Heizer Maneuver™ to get down and up off the ground effortlessly and elegantly! Learn how to 'drill' the Heizer Maneuver™ for a kick-butt workout
Learn the fundamentals of Grounded ~ Cross-Training the Nooks and Crannies™ and LeverAge™ Methods using visualization, imagery and awareness 
Increase your confidence and understanding of your miraculous body and walk away with a fresh perspective to ensure your Quality of Life as you age!
ONLINE
GROUP




CLASS
8  x 30 min
online classes
2 x week
Tues/Thurs
8am PST
VALUE $200
Recordings available
ONLINE
PERSONAL 
TRAINING
4 x 30 min sessions
1 per week 
by appointment
VALUE $320
Option to record and download
 BONUS
GROUP
CLASS
1 hour group class on Mon 30th to connect and review, ask questions and provide feedback 
VALUE $100
BONUS
YOUR UNIQUE CUSTOM PROGRAM
A customised program for you to practice based on your personal training sessions, goals and gains already attained!
VALUE $300
*MONEY BACK GUARANTEE: The only condition to this is that all sessions be attended LIVE or replays actually watched 🙂 
Of HOW we age is in our own hands!
More than 65% of HOW we age is in our own hands! Simple changes in lifestyle will yield incredible results. More Info
Cost Of Health Care in Billions
$30 billion is spent annually on healthcare related to falls. 
More Info
Billions in Medicare costs alone for hip fractures as a result of falls?
Medicare costs alone for hip fractures as a result of falls is projected to be 240 billion dollars by 2040. 
More Info
I can help you to have the Quality of Life you deserve!